I'm new
What's it like going to the Milford Church of God?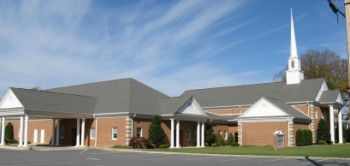 In a single word, FANTASTIC!
In a complex and busy world we have a simple game plan for helping you and your family in developing a meaningful relationship with Christ and others. Going to some churches can complicate your life, not to mention your calendar. We realize you have a life and we want you to live it...with Christ at the very center.
People who make the Milford Church of God their home church do four simple things that bring them closer to Christ, each other and our community. (1.) We celebrate our savoir on Sunday as a congregation, (2.) pursue God individually through Bible study and prayer, (3.) experience community and develop relationships with others via our weekly LIFE Groups, and (4.) serve others in Jesus Name.
Our services on Sundays are designed for the whole family to enjoy. Our LIFE groups meet at different times and locations throughout the week and we have lots of ways that anyone can serve others in His name.
Below we've addressed some of the most common questions people have when considering whether or not to attend a church. We hope this information is helpful and encourage you to
contact us
if you have any questions or if we can provide you with any further information.
CHILDREN: Each of our ministries to children on Sundays run simultaneously with our main service. All children's staff and volunteers have been screened and trained. We also have security protocols in place so that only you, as a parent or guardian, can pick up your child after service. Our goal is to provide an environment that will allow your entire family to have a great time.

CHURCH SIZE: We currently have around 200 people in attendance each week. While we do have plenty of seating available (350-400) you may want to arrive a few minutes early to find the seating you like best. Additionally it does take a few minutes to sign children in before service begins.

MUSIC: Our music style is contemporary and lots of fun. We have a live house band that is backed up with choir and several vocalists.
PARKING: We have a large parking lot with plenty of space for you, your family, and friends. The easiest way to enter our church is through our primary entrance which is located at our car port. Using this entrance will put you very close to our children's ministry center and guest services. All of our entrances are wheel chair freindly, however our car port entrace is the easiest for many. Upon arriving our ushers and greeters will provide you with any assistance you might need.

SERMON: Our messages and lessons are practical and relevant. Each Sunday you will be inspired and encouraged to live a life that is Biblically balanced, Christ centered, and Holy Spirit empowered.

WHAT to WEAR: Everyone dresses in a way that makes them feel comfortable, from casual to professional, whatever you prefer is best.
We hope to meet you soon. For more information please
contact us
today.