weekly celebration service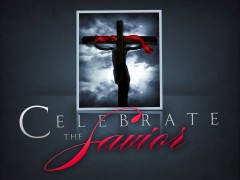 Our weekly celebration service on Sunday morning is when our entire church body comes together to celebrate the savior. It is a holy day, a time set apart for God. It's our hope that you will join us each Sunday for this time of inspiration and impartation.
Whether you've been to church a million times (not sure that's possible) or you're coming for your first time...we believe you will feel right at home and most importantly that you will sense God's love and power.
It's vitally important that we take time, out of our busy lives, to worship the Lord on Sunday. When you cannot attend we do post our
pastors messages online
. However we highly encourage that you attend as often as possible. There's just no replacing coming together as a congregation, worshiping, giving, praying, and hearing a message from God's word.
Life is busy and we get that. That's why when you do come to celebrate on Sunday we don't want you to feel like you're in a drive through of a busy fast food place. Rather we want you to feel like you're in a five star restaurant, relaxed and having a truly fantastic time in the presence of God and wonderful people from our area.
To get an idea of what our celebration services are like you can click on the links below for samples: